Chair of Trustees – Linda McClintock-Tiongco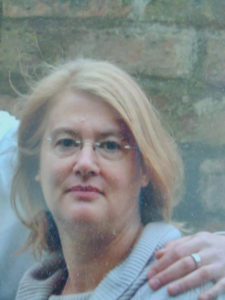 Currently the Chairperson of MuCAARD-UK, Linda McClintock-Tiongco was one of the founders of MuCAARD Mindanao, Philippines in 1984 with the objective of bringing poor Muslim and Christian together to increase understanding and develop self-sustaining communities. Returning to the UK in 1989 to work for Christian Aid she helped establish MuCAARD-UK in 2007 support the work of MuCAARD-Mindanao.
Honorary Treasurer – Doug Stevenson
Doug Stevenson has recently become Treasurer for MuCAARD-UK after being a Trustee for the Edridge Fund, a charity that gives money to Probation employees in financial difficulties.  He has visited the Philippines and met many people who are closely connected to MuCAARD-UK.  He is retired having worked for the probation service for over 30 years in Essex and London.
Ed Parry
After many years supporting environmental and development organisations, Ed became one of the founding trustees and first Chairman of MuCAARD-UK. He has visited many of the projects on Mindanao and believes the synergy, with MuCAARD Philippines and the People's Organisations, is making a positive difference in beneficiary's lives.
He is now retired after a career in IT.
Linda Martin
Linda Martin lived in Marawi City, in the Philippines, between 1975-1977, lecturing at Mindanao State University.  She has been a Trustee of MuCAARD-UK for two years now, since she retired. She worked for many years for different Local Authorities and Health Authorities in London planning and commissioning health and social services for adults, mainly people with learning disabilities.  She believes that the projects that MuCAARD-UK funds make a substantial difference to people's lives and the environment.
Rob Auld
Rob Auld worked in the Philippines as a Voluntary Service Overseas (VSO) volunteer from 1976 to 1978. He studied agriculture at Lancashire Agricultural College from 1973 to 1976  and was able to assist farmers in improving production and marketing techniques.
He was able to rekindle his desire to work with Philippine farmers in 2004 when he returned to the Philippines with fellow trustee Romy Tiongco. Since then he has further added to his experience by achieving a MSc in Forest Industries Technology at Bangor University.
Rob has found that MuCAARD-UK and the sister organisation MuCAARD  has been the perfect vehicle to assist Communities to improve their own lives and the environment surrounding them.
Romy Tiongco
Romy grew up in Bukidnon, Mindanao. Ordained as a Jesuit priest he left the priesthood in 1979 establishing MuCAARD Mindanao in 1984 together with Linda and Muslim colleagues. Moving to the UK with his family in 1989 he worked for Christian Aid for 16 years before returning to Bukidnon to plant trees and work to eradicate poverty in the furthest areas of Bukidnon.
Becky Hurst
Becky has been a supporter of MuCAARD-UK for a number of years. She is passionate about the work that MuCAARD-Mindanao undertake to bring people together to find solutions to local issues.
Becky was appointed a trustee in October 2017.